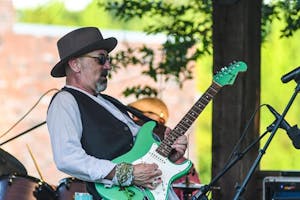 Jack Sonni at Proud Larry's
Proud Larry's Presents...
JACK SONNI
Familiar to most as the "other guitar player in Dire Straits," Jack Sonni is a writer, musician, nomadic raconteur, father and grandfather who has taken to heart the reality in the hard-learned lesson that Life is Short. He has embraced a philosophy to Live Well and Live Now in pursuit of creating memorable moments with friends and family. And he is one who knows the supreme importance of hugging them while you can…because Tomorrow Never Knows.